Newsletter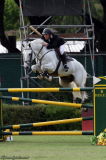 2011 Champions and a Goodbye
DIMITIL DE TERLONG (1991 - 2011)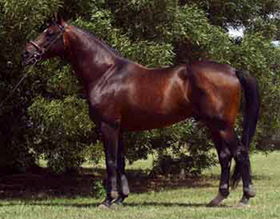 Dimitil de Terlong (Narcos II x Jalisco B) born in 1991 and imported by La Tatabra in 1994 died last November. Approved as a stallion in both France and Argentina, Dimitil de Terlong has been an important stallion for La Tatabra.
With the first foals in 1995, Dimitil de Terlong showed all the potential as main stallion in the farm. He has produced a great amount of offspring for La Tatabra and other breeders in Argentina.
Some of his most outstanding offspring include:
Trading Places (ex Tatabra Krimi), one of the top prices in the 2002 auction, winner of great amount of Gran Prix ridden by Daniel Geitner
Tatabra Libertino, winner of the Gold Medal at the Odesur Games for Colombia, ridden by Eduardo Muñoz.
Tatabra Max, top price in the 2004 auction, winner in Colombia and competing in Italy at the moment.
Other horses worth mentioning include Tatabra Nalisco, Tatabra Quax, Tatabra Paradise, Tatabra Kamikaze, Tatabra Junker, Tatabra Oprah, etc., who have been outstanding figures in our Auctions.
La Tatabra has many daughters of Dimitil de Terlong as broodmares and has kept frozen semen.
MILANO DE FLORE - ARGENTINE NATIONAL CHAMPION 2011
The stud's stallion Milano de Flore (Carthago x Le Prince de Thurin), under the saddle of Alejandro Madorno, ended the year in a spectacular way: NATIONAL CHAMPIONS 2011!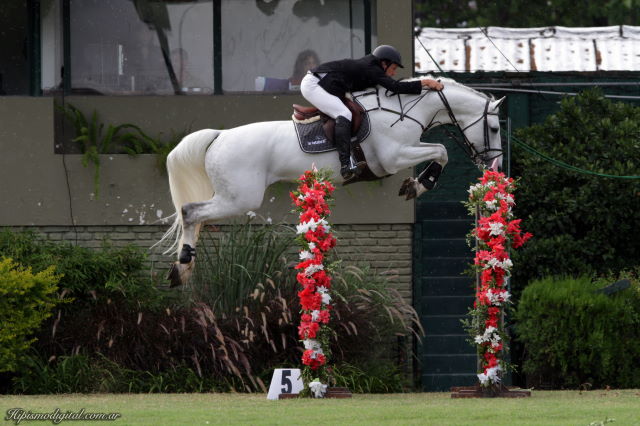 On Thursday, December 15th, first day of the National Championship (Table C) he ended on 7th place.
On the second day of the Championship, Friday 16th, (a Two Round Class) they had the opportunity to show their worth, winning the Class and moving from 7th place to 4th place in the Championship Standings, less than a point difference from the pair who leaded the way.
On Sunday 18th, last day of the National Championship (Two Round Class 1.50/1.60 mts), Milano and Alejandro confirmed their good moment, winning the Class and crowning themselves National Champions 2011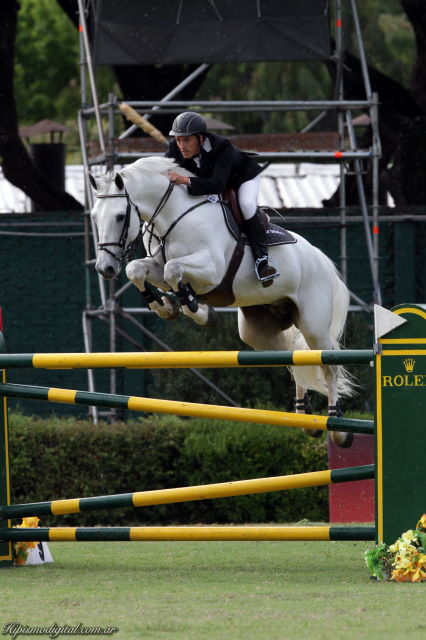 The video of the final round can be seen HERE
We are proud of Milano's achievement this year, and highlight he is the sire of many horses to be sold in our Annual Auction coming on May 19th, 2012.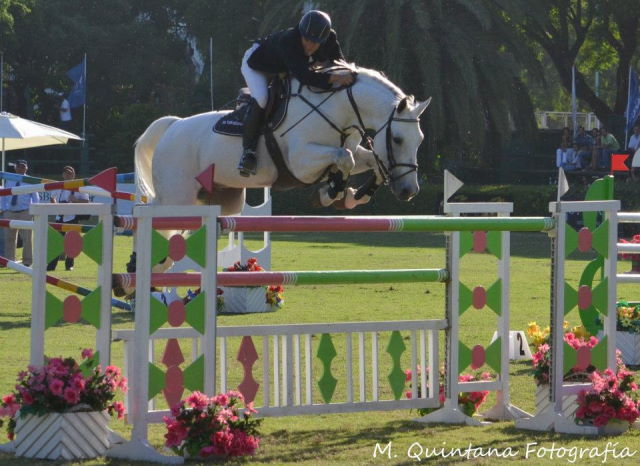 BREEDER´S CUP 2011
The Breeder´s Cup Final took place on December 3rd at the Club Hipico Argentino.
TATABRA SAHARA
In the 5 year old final, Tatabra Sahara ridden by Camila Draghi Madorno was crowned as Champion 2011
Tatabra Sahara, a daughter of Imago Mail (Narcos II x Laudanum) and Tatabra Odalisca (x Dimitil de Terlong) showed all her potential in the 2 rounds of the final. The video of the final round can be seen by clicking HERE
In next year´s Annual Auction to take place on May 19th 2012, a maternal sister of Tatabra Sahara will be sold.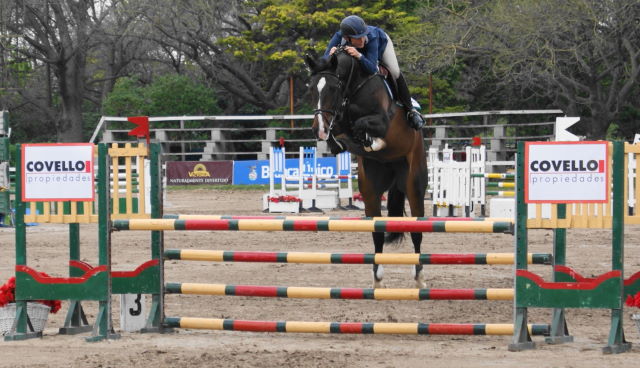 TATABRA ROULETTE & TATABRA RAINBOW
Tatabra Roulette (Milano de Flore x Dimitil de Terlong) under the saddle of Carlos Quiñones and Tatabra Rainbow (Milano de Flore x Potencial) ridden by My Fernando Martinez Zuviria classified for the final of the 6 year old Championship with excellent results.