Newsletter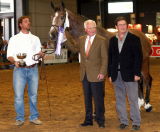 Local and international update
TATABRA TROPICANA SHINES AT THE INTERNATIONAL 'NUESTROS CABALLOS' 2011 SHOW
At the 2011 'Nuestros Caballos' show - one of the largest in South America, Tatabra Tropicana was crowned Reserve Grand Champion. The judge on this ocassion was Hanfred Haring - Presidente of the European Ecuestrian Federation.
Tatabra Tropicana is part of the lineup of the 2011 annual auction to take place next May 28th at the Club Hipico Argentino in Buenos Aires. The mare, born in November 2007 is Lot 13 of the catalog (you may acces catalog HERE).
Tatabra Tropicana is a perfect combination on modern bloodlines at La Tatabra. Daughter of Milano de Flore and Rinfinity (x Burgraaf), her bloodlines combine Carthago, Burgraaf, Abdullah y Voltaire in one pedigree.
Tatabra Tropicana - Reserve Grand Champion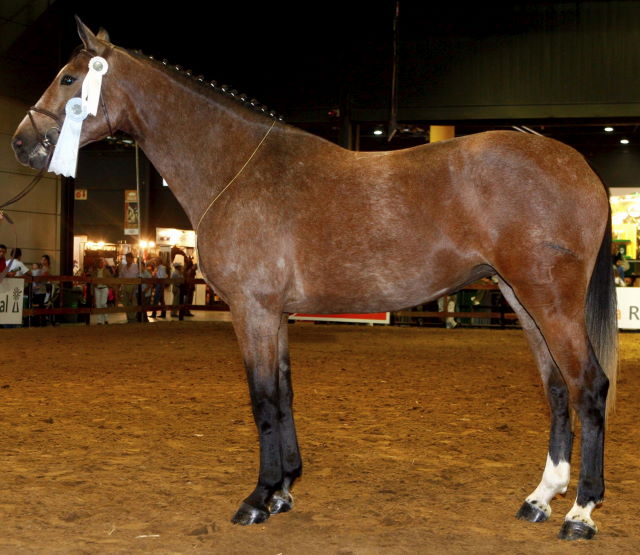 Tatabra Titanic (x Milano de Flore / x Libero II) - also participated in the show coming in third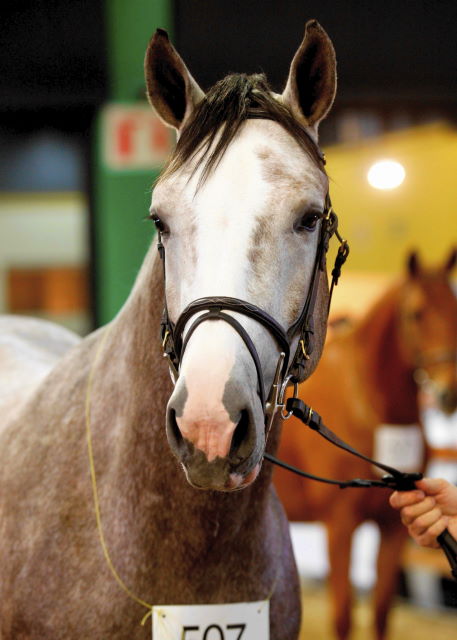 VISITING BOGOTA
We recently had the opportunity of visiting Bogota where we caught-up with many of the Tatabras that are competing in the ecuestrian circuits there. Among the many Tatabras we saw were Tatabra Romulo, Tatabra Quixote, Tatabra Ruth, Tatabra Querencia, Tatabra Trinidad, Tatabra Puccini, Tatabra Rodeo, Tatabra Riviera, Tatabra Rotterdam, Tatabra Rochester, Tatabra Lion D'Or, etc.
Eduardo reconnects with Tatabra Rochester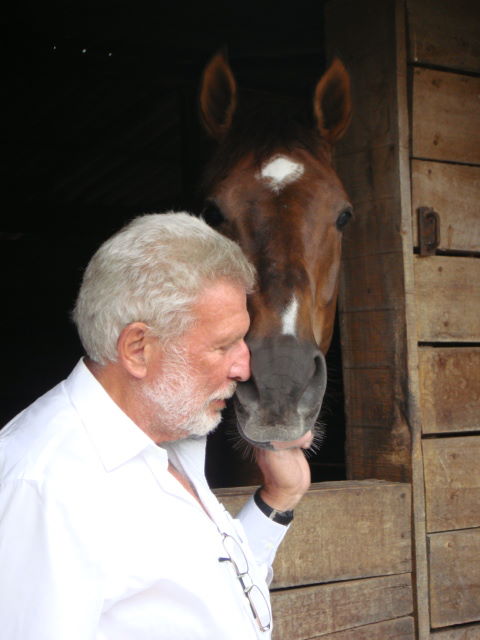 START OF THE YOUNG HORSE CHAMPONSHIPS IN ARGENTINA
April marked the start of the 2011 Young Horse Championship organized by the Argentine Breeders Association and the Argentine Ecuestrian Federation.
In the first event of 2011, there were several Tatabras that participated very successfully including:
Series I: Tatabra Sahara (x Imago Mail / x Dimitil de Terlong), Tatabra Salome (x Milano de Flore / x Gem Master), Tatabra Talisman (x Milano de Flore / x Remonta Legal)
Series II: Tatabra Rigoletto (x Milano de Flore / x Hand in Glove), Tatabra Rubi (x Milano de Flore / x Henry Jota Carapalida), Tatabra Rainbow (x Milano de Flore / x Potencial), Tatabra Regina (x Dimitil de Terlong / x Sheet Anchor), Tatabra Rosette (x Milano de Flore / x Catskill), Tatabra Syrah (x Milano de Flore / x Tatabra Legitimo)
NEWS FROM AIKEN /USA
Tatabra Silverstone (x Dimitil de Terlon / x Tatabra Legitimo) sold in the 2010 annual auction (click HERE) successfully participated in th Aiken Spring Classic where he was Reserve Champion in his category.